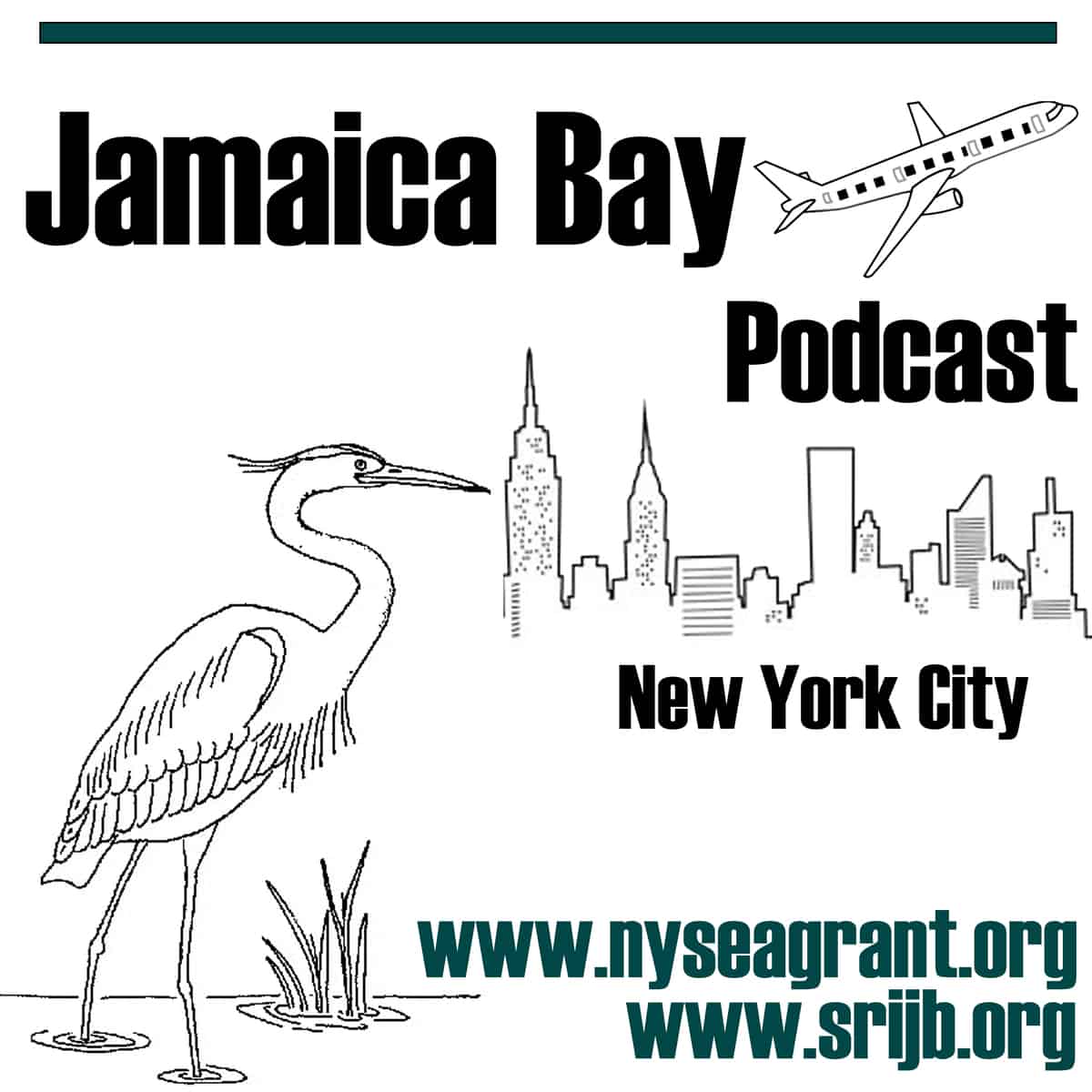 Jamaica Bay is new podcast series that highlights the people that work, live, and play in and around Jamaica Bay – an urban coastal ecosystem confronting climate challenges and opportunities.
Hosted by Brooklyn native and marine biologist Helen Cheng, each podcast episode focuses on one person and his/ her perspective of living or working in Jamaica Bay. Helen takes listeners from the beaches and marshes to the labs and community centers, engaging her guests in casual and candid conversation about their daily interactions with Jamaica Bay and thoughts about its future.
Jamaica Bay is produced by Science and Resilience Institute at Jamaica Bay and New York Sea Grant.
Episodes
(If you don't see the player above, it's because you're using a non-Flash device (eg, iPhone or iPad). You can download the mp3 file by clicking here (mp3). It may take a few minutes to download, so please be patient.)
May 2017: Water Quality (Featuring Brett Branco)
Coming soon!
The following is an interactive map of Jamaica Bay featuring sites and locations highlighted by the guests in each of the podcast episodes. Follow along the journey around Jamaica Bay.
Introductory and concluding music of the 'Jamaica Bay' podcast series is "Water in the Creek (Instrumental)" performed by Josh Woodward. All credit goes to Josh Woodward (http://joshwoodward.com)
DISCLAIMER:  The contents, opinions, and values of each podcast episode belong to the Interviewee and do not necessarily reflect any position of New York Sea Grant and the Science and Resilience Institute at Jamaica Bay.
Media Contact: Helen Cheng, Coastal Resilience Extension Specialist; New York Sea Grant in partnership with Science and Resilience Institute at Jamaica Bay